My year in review – 2022
December 31, 2022 | 5min read
In the last few days, articles of people looking back at this year in retrospect popped up everywhere and inspired me to do the same. As I am often very critical of myself and don't cherish my success enough, I thought reflecting on 2022 could be a good idea.
Launching my passion project
Beginning this year, I launched my master's project a11yphant.com(opens in a new tab). It is a platform that teaches the basics of web accessibility through interactive coding challenges and quizzes. a11yphant was created together with some of my closest friends. We were overwhelmed by the positive feedback from everyone in the community. a11yphant even got featured by Smashing Magazine in their newsletter(opens in a new tab).
a11yphant started as a university project and still kind of is. But my hopes for 2023 are that my team and I find more time to develop it further to hopefully make the web a more accessible place.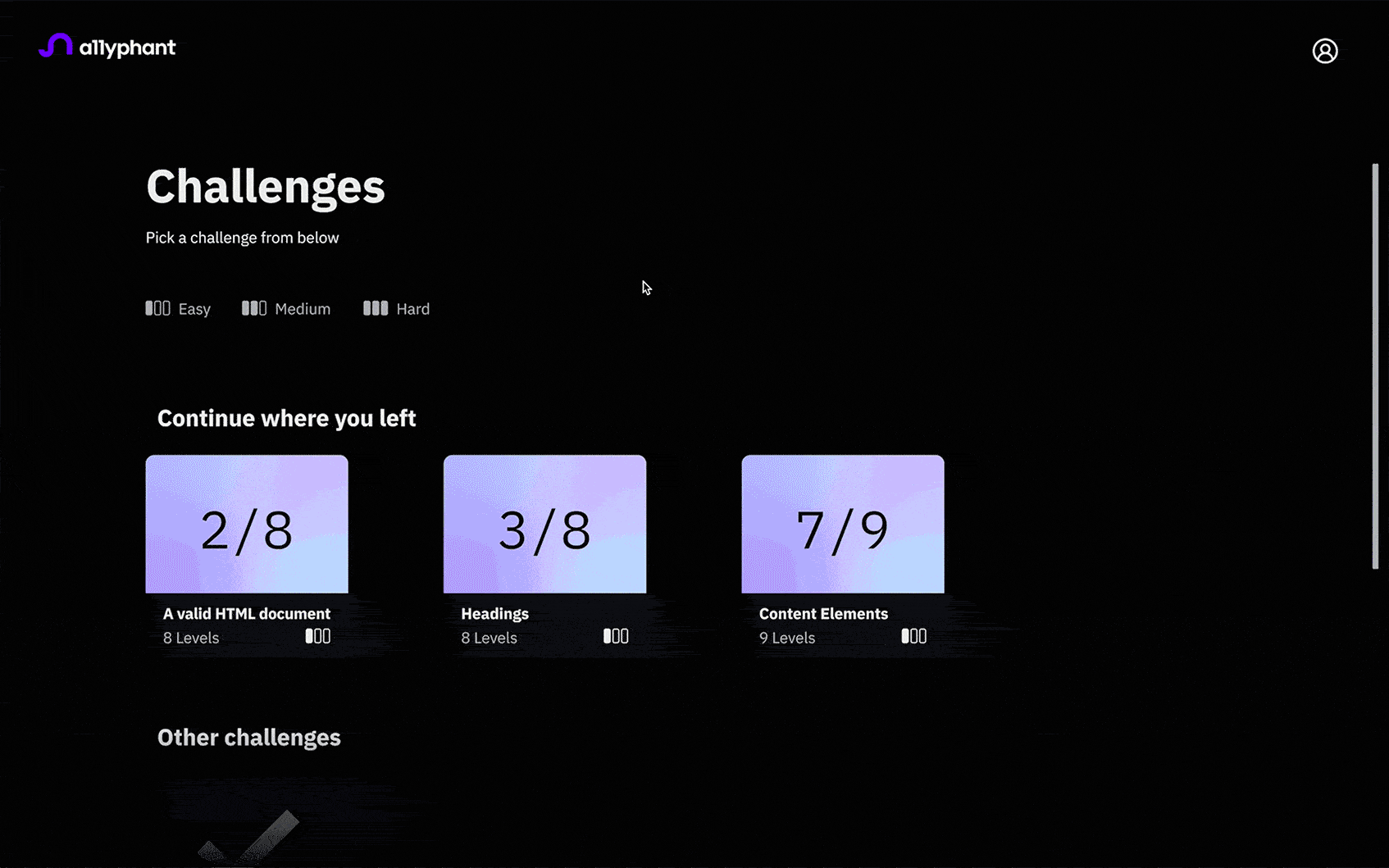 Sickness > Wellness
In January, I got infected with Covid-19. Although I was young and vaccinated three times, I got sicker than expected. For three days, I really felt like shit, unable to leave my bed. Whilst most of my friends just had symptoms of a cold, I experienced something completely different. It took some weeks to get rid of Covid entirely.
In general, I felt like I was sick more than I was not. Wearing masks all the time really killed my immune system. By the end of this year, I was so annoyed that I started taking my health more seriously. I made sure I didn't have any (vitamin) deficiencies and have been moving more to compensate for sitting in front of the computer so much.
Being vegan for the 2nd year in a row
I am so glad I decided two years ago to become vegan as a new year's resolution. For me personally, this step was due to health reasons, and my doctors encouraged it to be the best solution for me. I sometimes miss the taste of some food I know from my childhood, and going out for dinner with friends can be difficult. Some days are just more challenging than others. But overall, I wouldn't change it back. I feel so much better it's hard to even describe. It was really worth it.
And after two years, I learned so much about a plant-based diet that I can recreate some of my beloved childhood meals. Receiving acceptance for my diet choice in my environment remains a struggle sometimes, especially in the generation of my grandparents. Still, I am determined it will improve over time.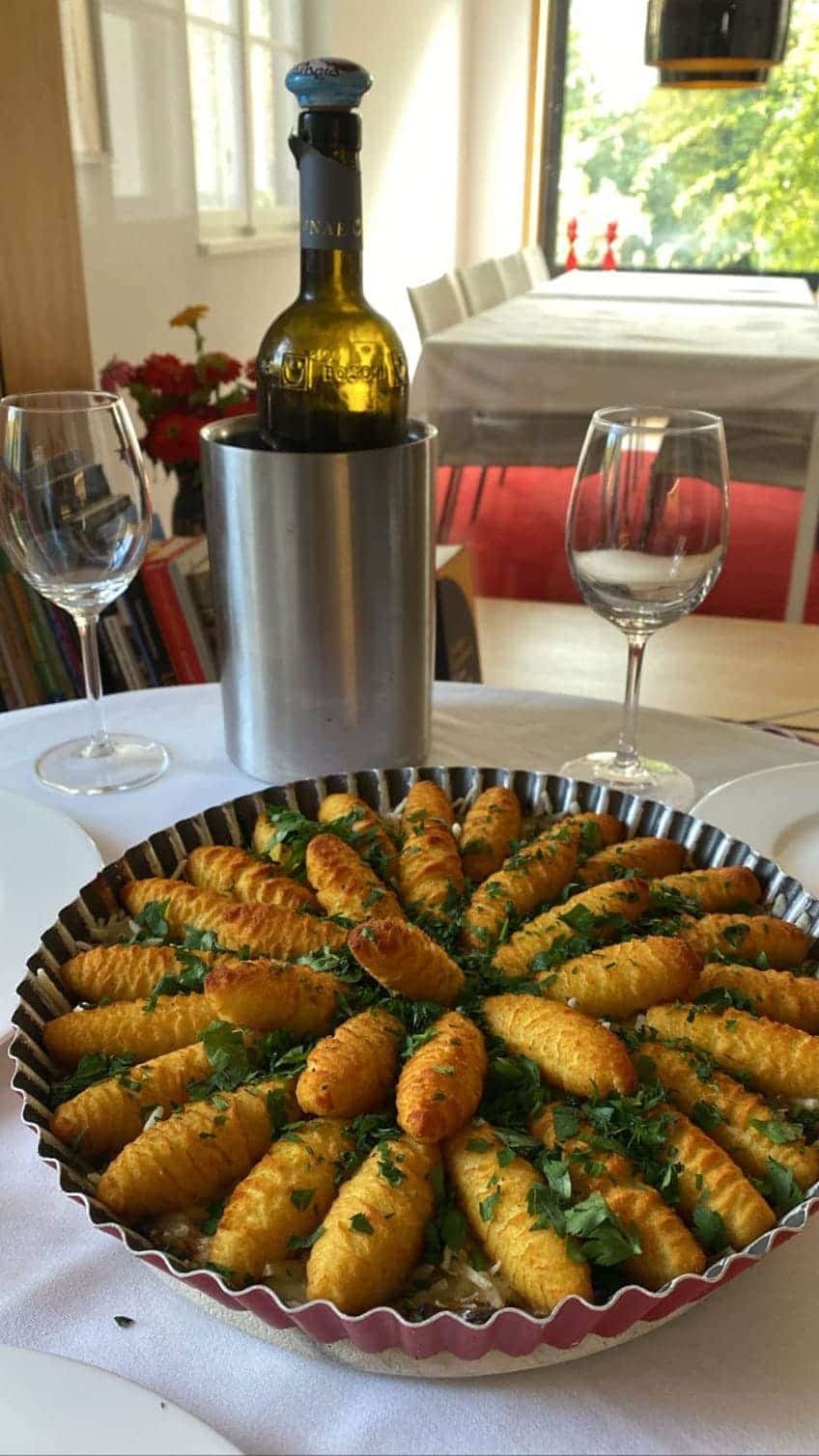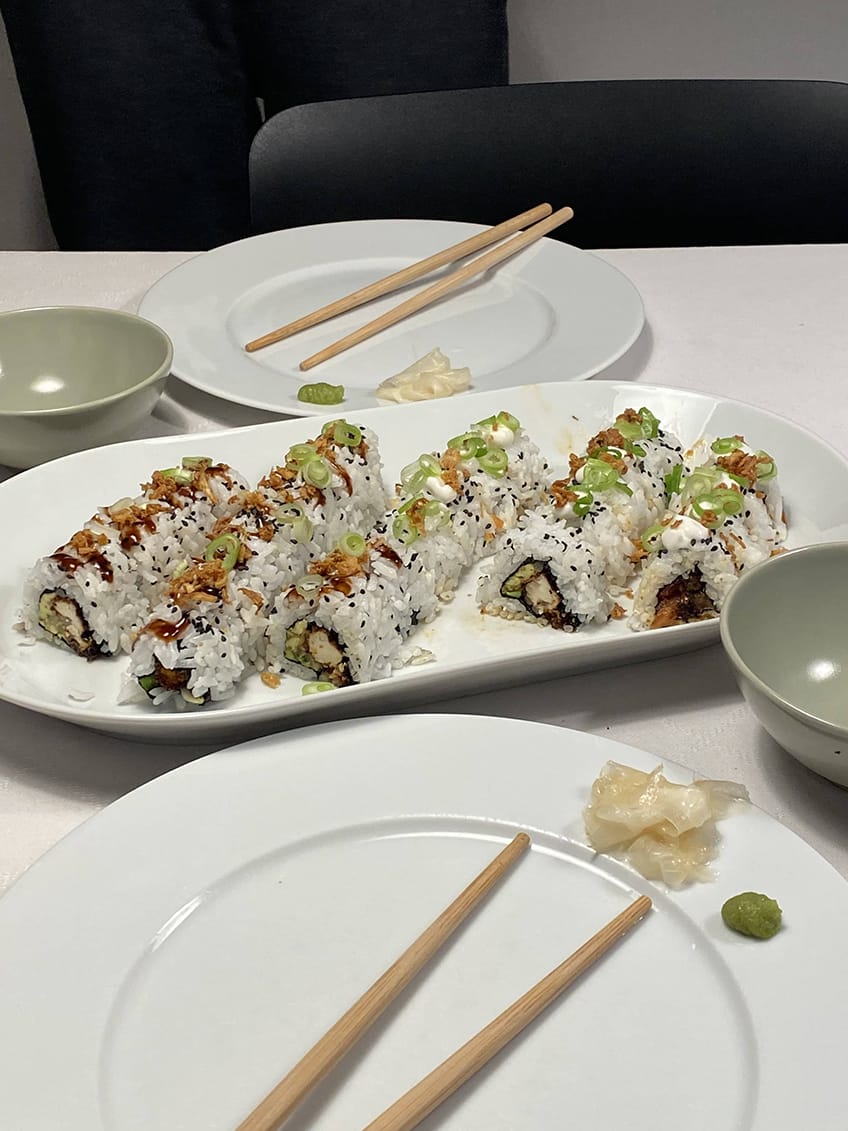 Moving abroad
Beginning of 2022, I moved to Sweden for a year to study a second master's programme (Digital Service Innovation) parallel to my web development master's. This step was kinda scary at first. I have never been physically away from my friends, family and partner for so long. Regardless, being entirely on my own and experiencing a different country and culture turned out great. I evolved a lot, personally and mentally. I now know more evident than ever what I want in my life and what I want to let go of, and I feel prepared for the upcoming years. I also met a lot of great people.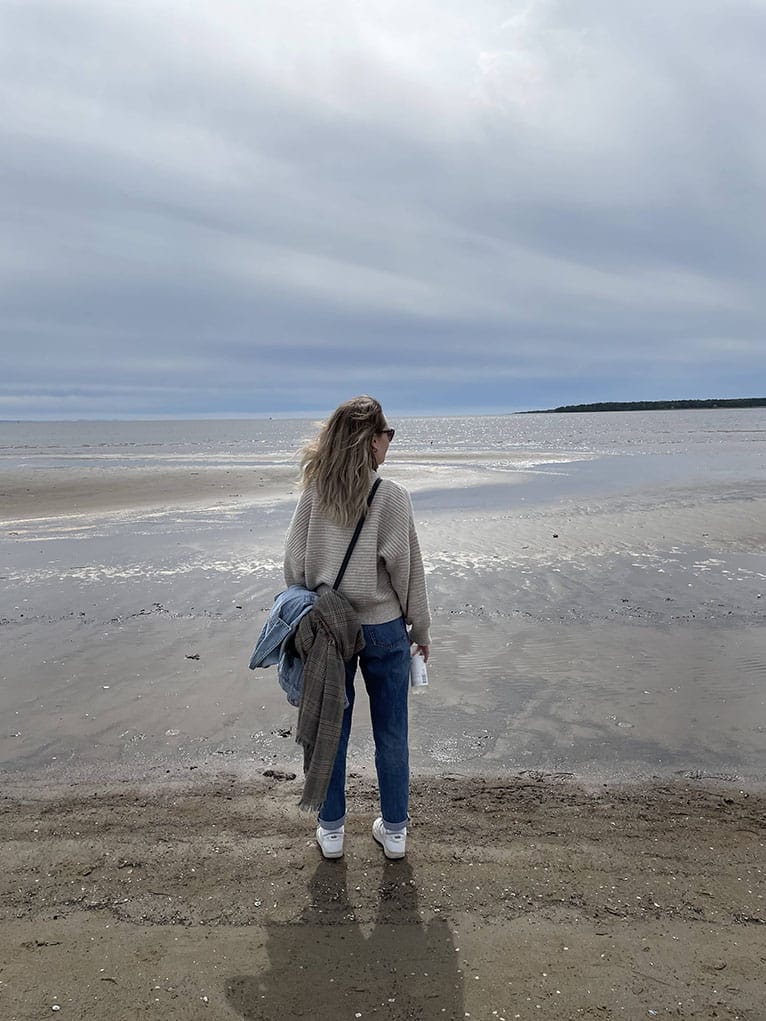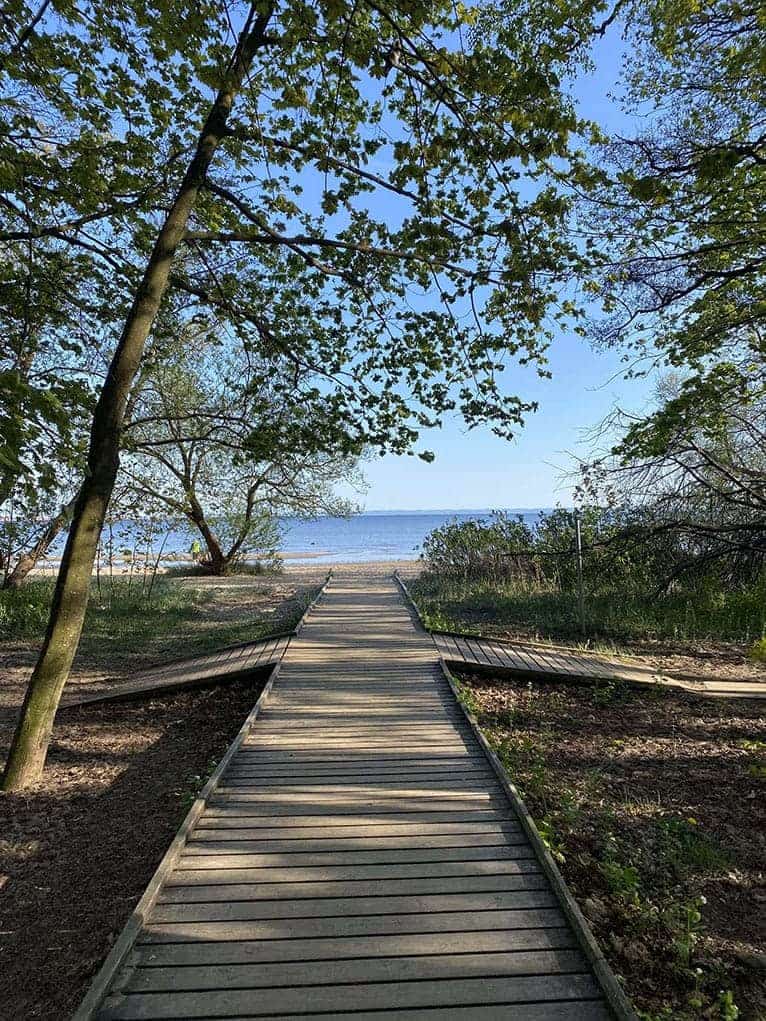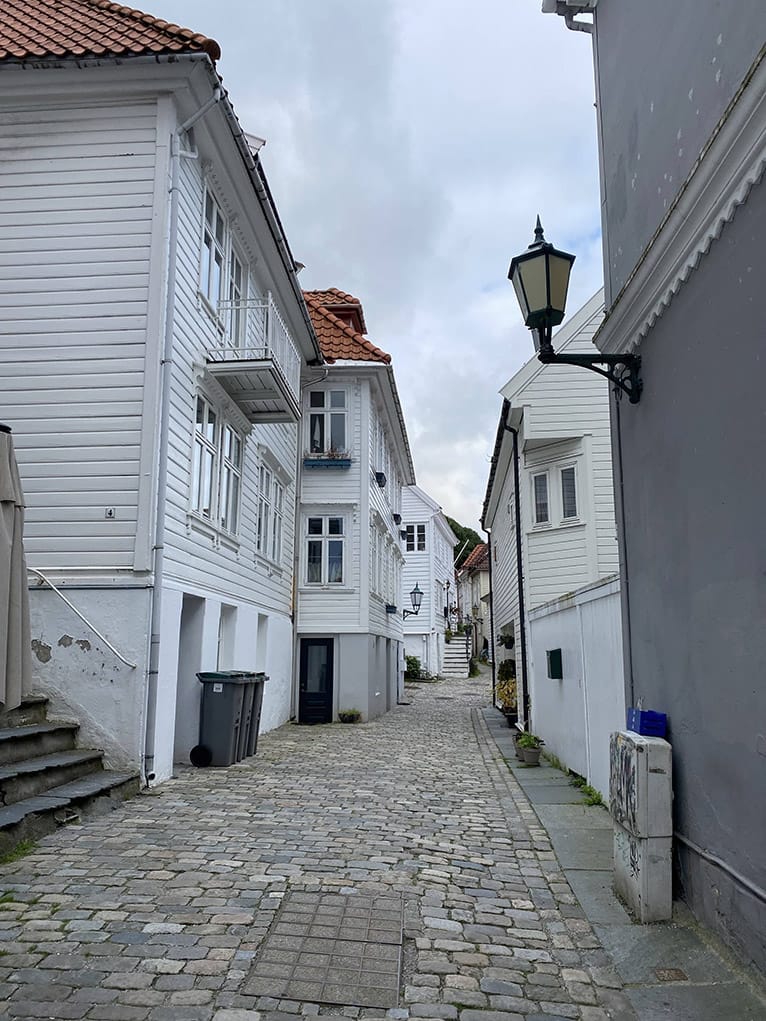 Receiving a special Swedish welcome
Being a new student in Sweden is very, let's say... interesting. The city of Halmstad, in the southwest of Sweden, has a big welcoming tradition called "Nollningen". It is a week filled with games, dances and competitions between all first-year students to get to know each other. Everyone wears costumes and plays a character in a two-week storyline. But let's see for yourself with the pictures below. It was definitely a tradition to remember.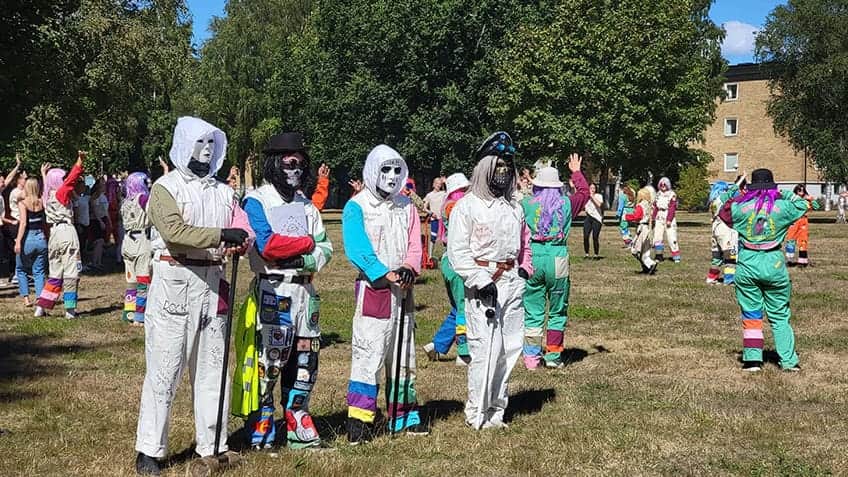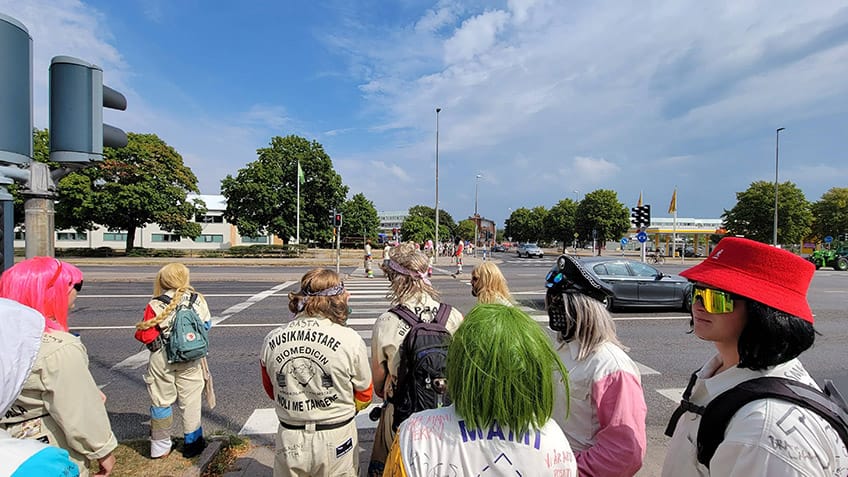 Starting a second master's
My intention with this whole journey of starting a second master's was to look at tech from a different angle. In the last 4 years at university, I focused a lot on various programming languages and coding techniques, the newest frameworks and trends. As interesting as this is, I was missing the human part. Pursuing this other master's in Sweden, I learned a lot about ethics and sustainability in IT, user experience and scientific research approaches. I really appreciate the opportunity of gaining this new knowledge and these perspectives.
However, I genuinely missed my partner. We had to do long-distance for this year. And I also realised I miss coding.
I want to code
If you want to call it that way, the "downside" of having a more user-centric university programme is not writing code. I am a full-time student and never had to code for any assignment in 2022, and I really miss it. Last year, I was unsure where to go with my professional career. Now I know that coding must be part of it somehow.
Travelling around Europe
In February, I made a one-week trip to the Swedish Lappland. After a 25h bus ride, we arrived. It was freezing, with -20 degrees celsius (-4 degrees Fahrenheit) and a lot of snow. But I saw some northern lights, went cross-country skiing, did a snow hike and went on a husky sleigh ride.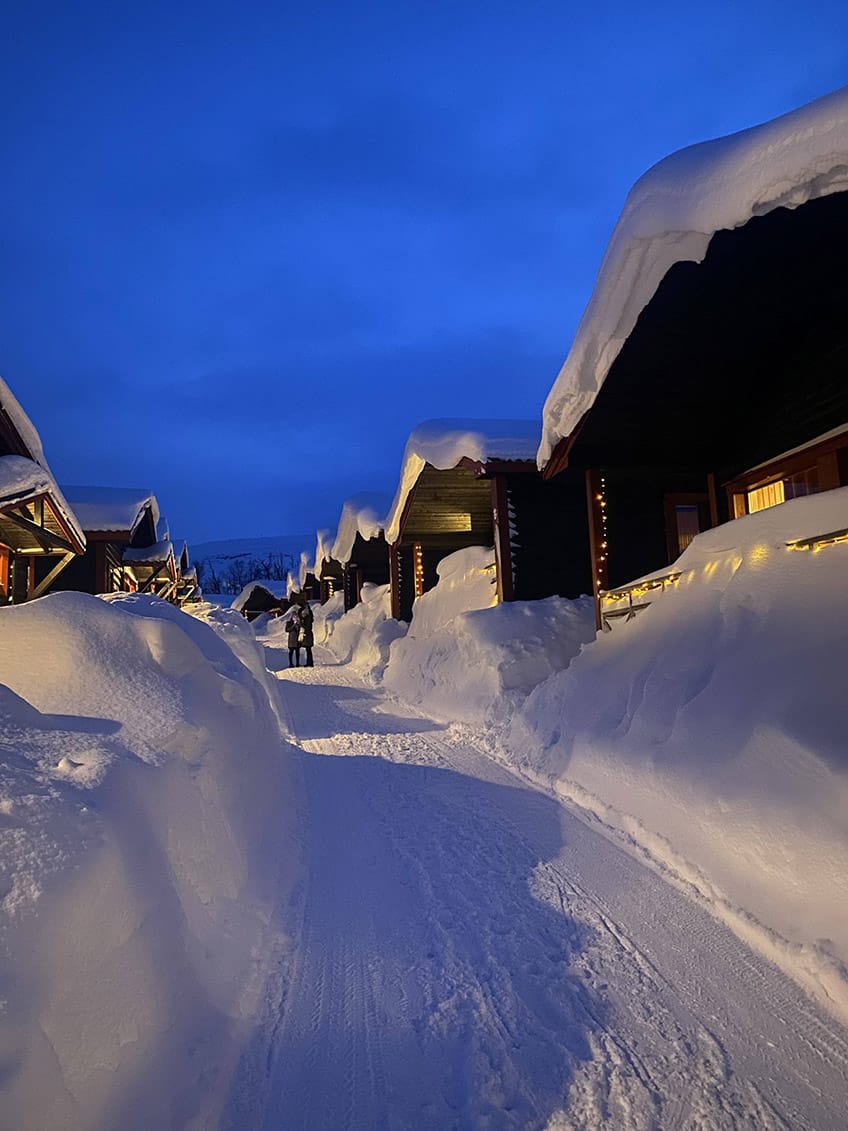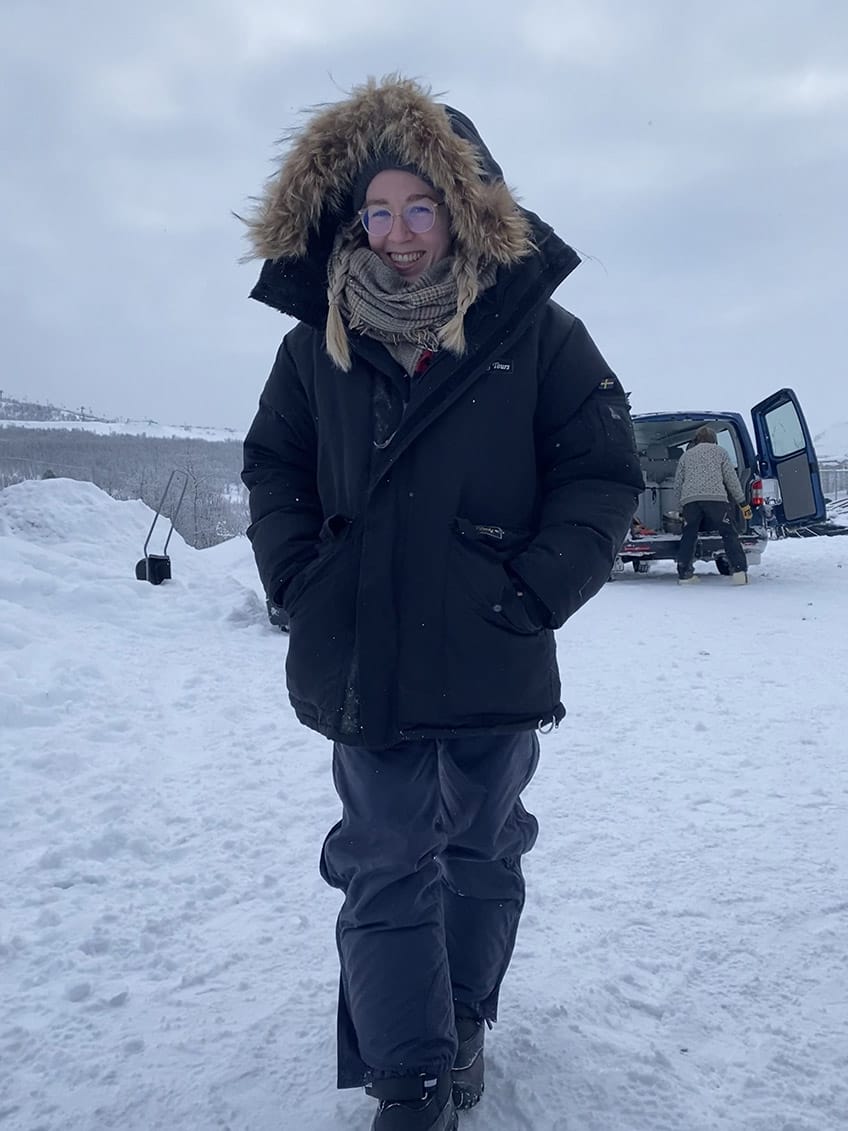 During the summer of 2022, I did Interrail around Europe with my partner. With Interrail, you can buy one single train ticket for a chosen period (2 days, 1 week, 2 months, etc.) and take all trains in Europe at any time within your selected timeframe. In three weeks, we visited almost 20 cities in 8 different countries. Among these were Oslo, Bergen, Stockholm, Copenhagen, Berlin, Hamburg, Basel, Amsterdam and Brussels.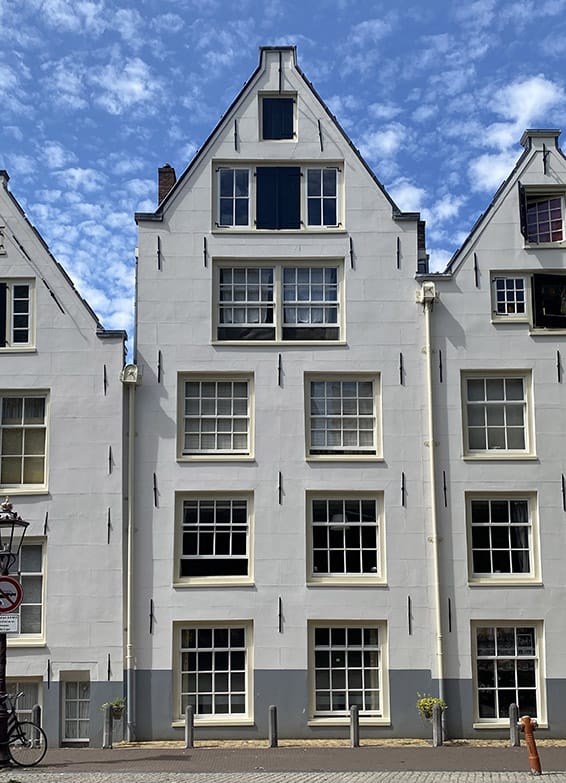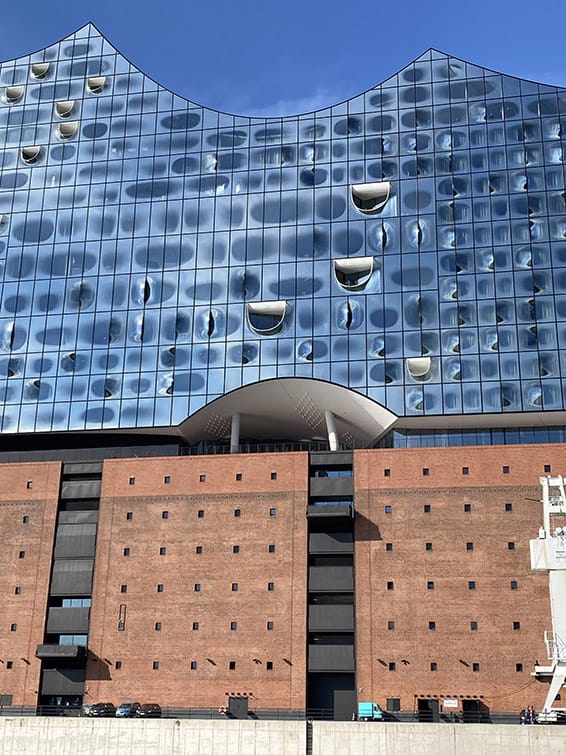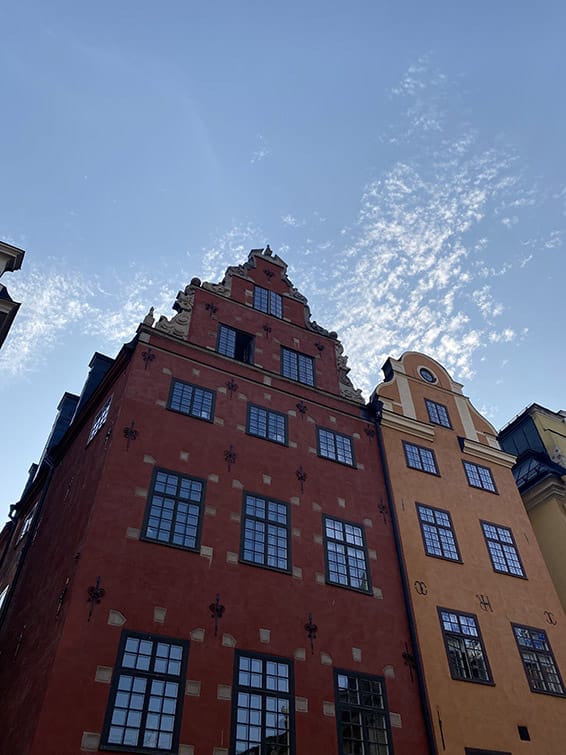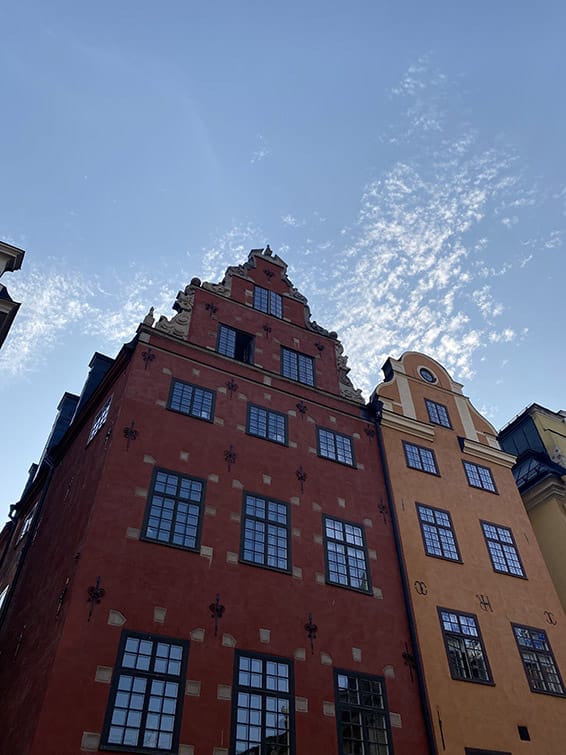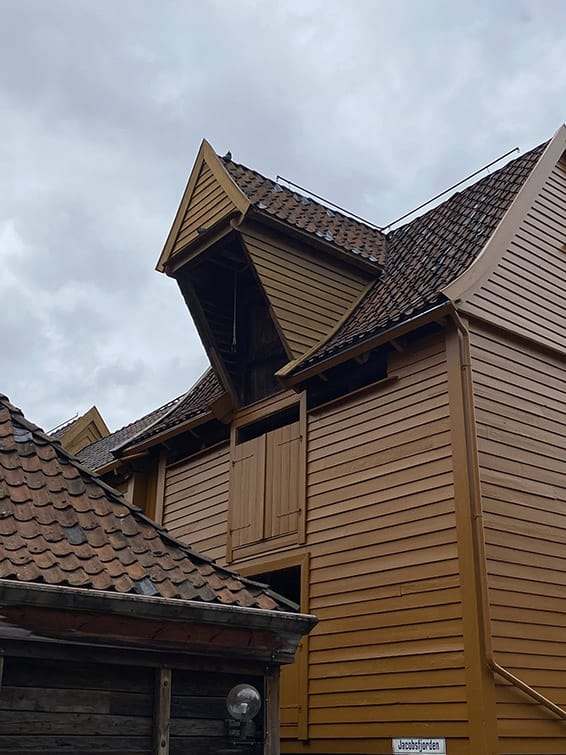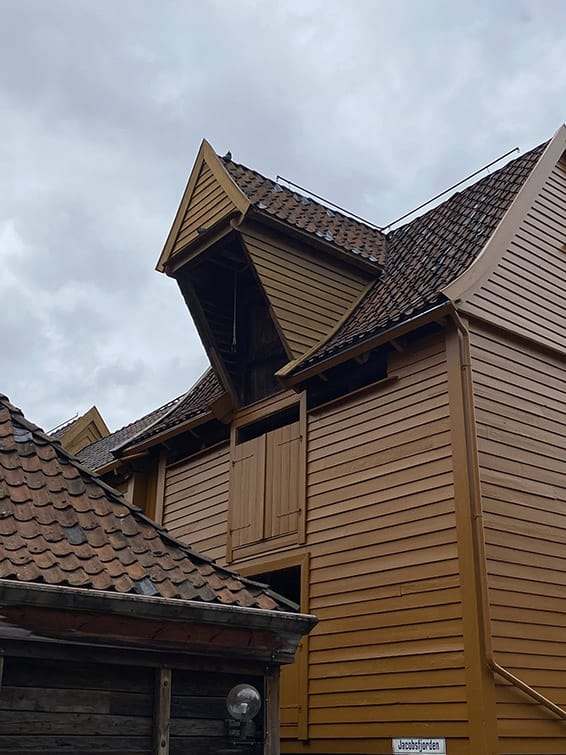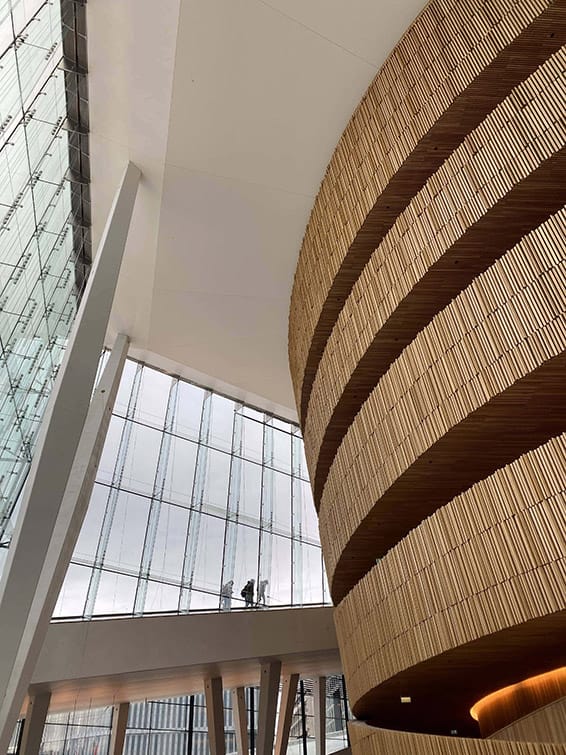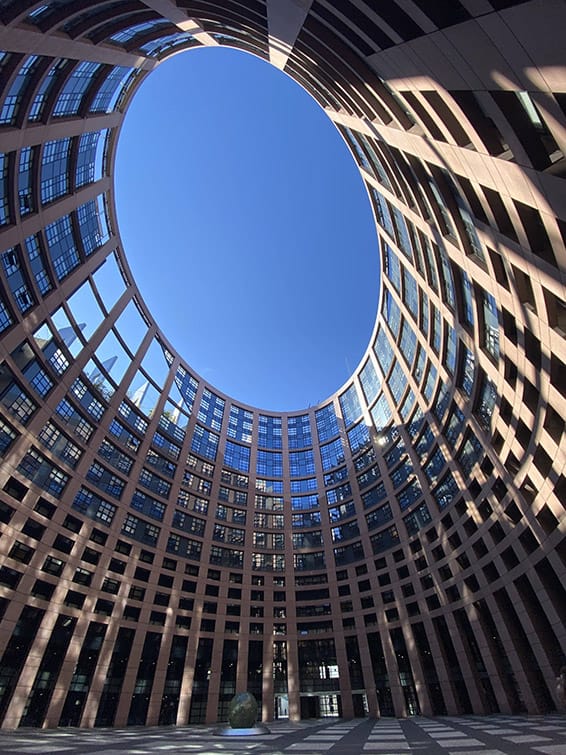 Participating in my first Hackathon
2022 was the year I participated in my first hackathon with four of my closest friends. We worked together like a well-serviced machine, as we have done in various university projects during my bachelor's and master's. Within 24h of the hackathon, we created "bitbee", a virtual copy of a real bee hive. A user could sponsor a real beekeeper to #SaveTheBees. In the end, our team didn't win anything at the hackathon. But we realised that we really enjoy working together and want to do some more projects for fun in the future.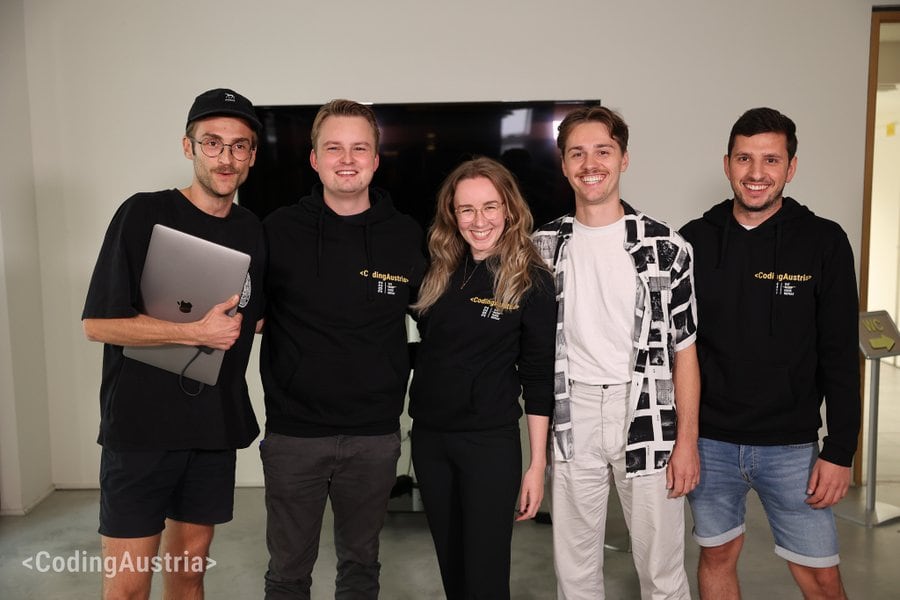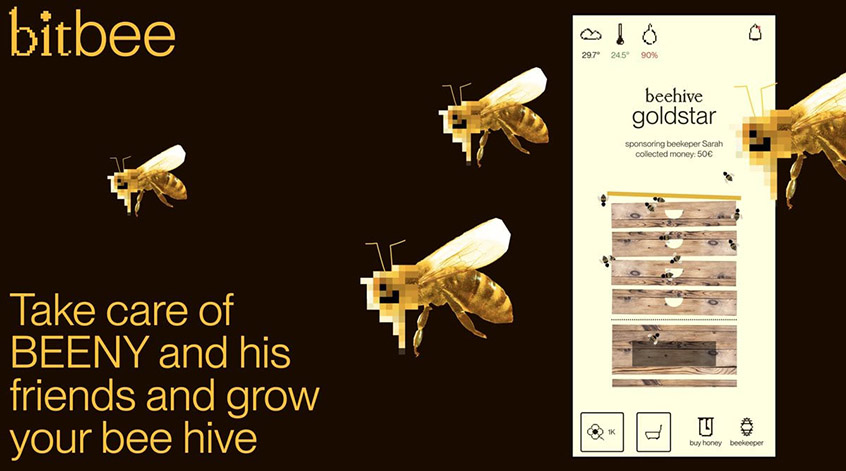 Writing my first blog post
This year, a little dream of mine came true. I had the opportunity to write a blog post for the HTMHell(opens in a new tab) advent calendar created by Manuel Matuzovic(opens in a new tab). I have read a lot of blog posts in my time, mainly about accessibility, and I have always wanted to write one myself. But I never did until this year. If you want to learn how to get that marquee ✨AeStHeTiC✨(opens in a new tab) but in an accessible way, check it out.
Plans for 2023
Introducing a "passion day" (work-related, obvs.). I want to prioritize focusing on my interests. I always have so many university tasks that I don't find the time to, for example, just read some accessibility blog posts. That must change.
Write (and finish) my master's thesis.
Get my degrees, aka. finish my double master's.
No more long-distance relationship.
Move to a different country (together with my partner). Preferably to Portugal or Spain. My mental health and overall well-being need sunny days and warm weather (sorry, Sweden).
I have many other goals, like getting an accessibility certification, writing more blog posts and trying out conference speaking. But I don't want to put too much pressure on myself, so I will probably save them for 2024 instead.
Overall, 2022 was great, but I also can't wait for 2023!